1. A-131 House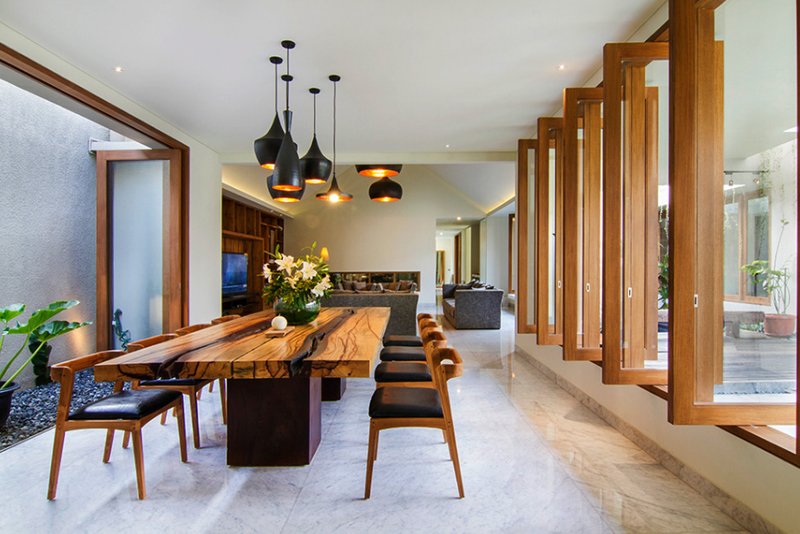 I made this photo as the primary photo of this list because it is really beautiful and sophisticated. Look at how nice this entire house is and all that's in it – you should check out the site of Ere Studio. The stunning pendant lights in here might be one of the most interesting fixture in this dining for me – aside from the dining room set of course!
2. Asia Condo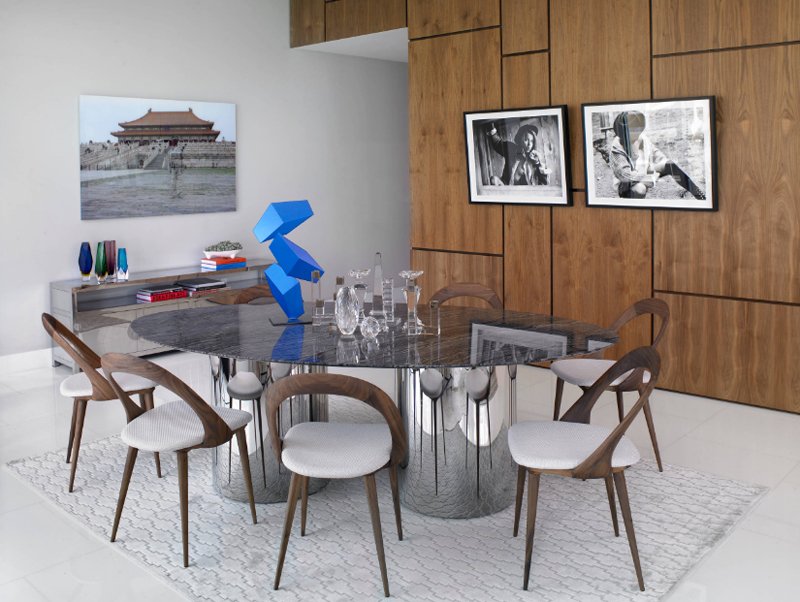 It looks to me that the blue decor on top of the table is just something added to the photo – photoshopped or something. Well, I guess it's okay, but obviously, this space does not really need it to be there because the space in itself is stunning already. Look at how lovely the chairs are; and how cool the dining and buffet tables are!
3. Bayou Residence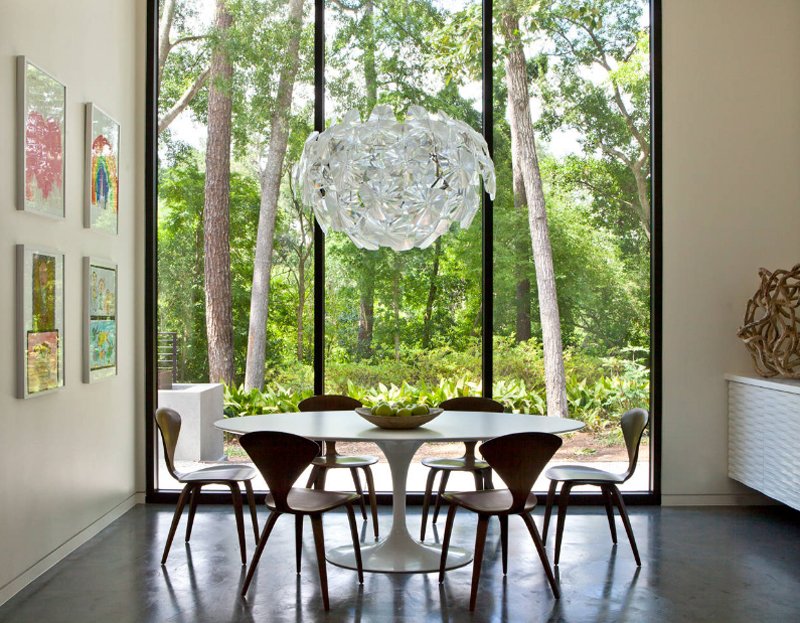 I know that the design of the chairs in this photo is a bit common already – but whether it is actually common or not, we all know for a fact how pretty it is – especially against all the white walls and furniture it is surrounded with; and with a view like that, who said you can't have a wonderful experience while eating at home?
4. Bellarine Beach House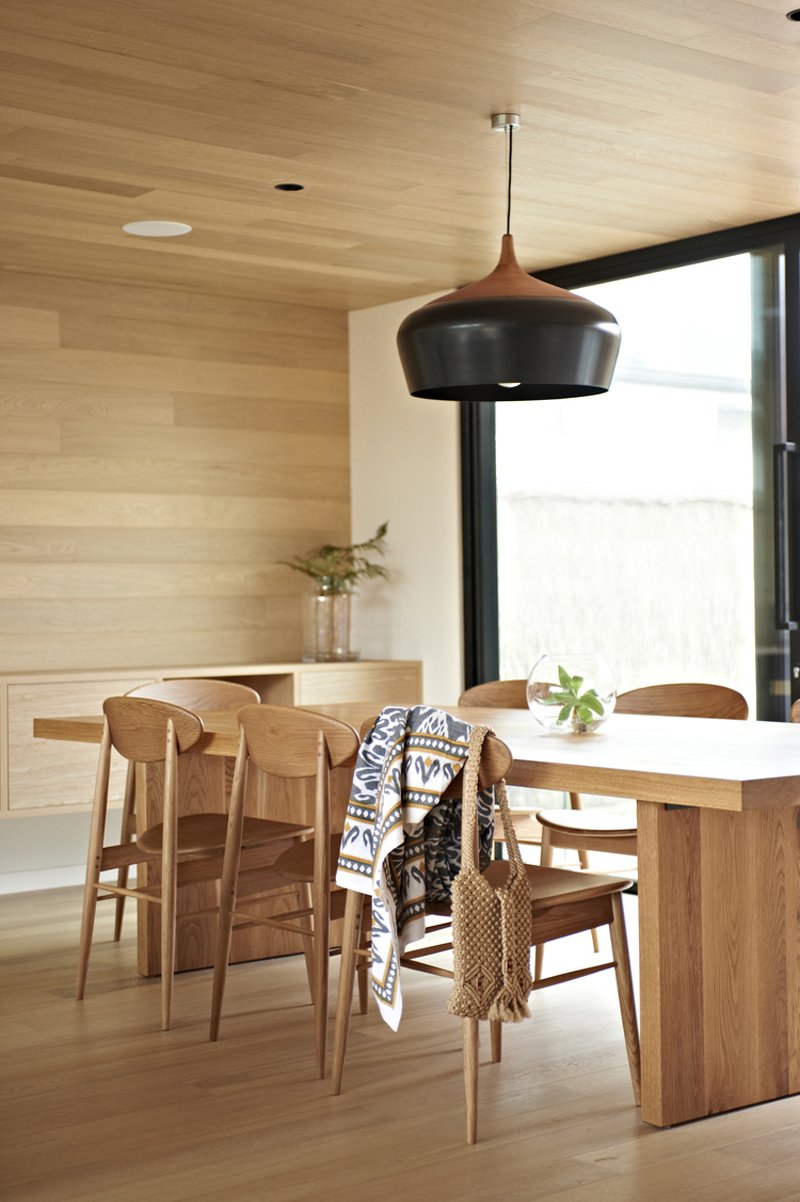 If you actually take a look at this wonderful dining room, you can see that majority of this space is made from wood. What's also nice is that the color of the wood and wood veneers coincide with one another that it makes you think that it actually came from one place; I totally dig this space, it's so Zen!
5. Chicago Residence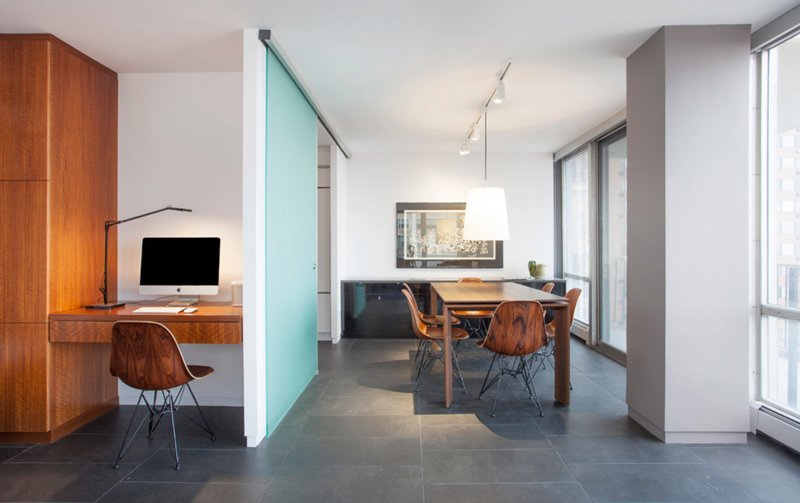 The furniture seen in this space is quite amusing and pretty. The wood color seem unnatural to me, but it seems enough against all the light colors that surrounds it. With much glass windows, checking out the other buildings and the night sky would be perfect!
6. Contemporary House in Tulse Hill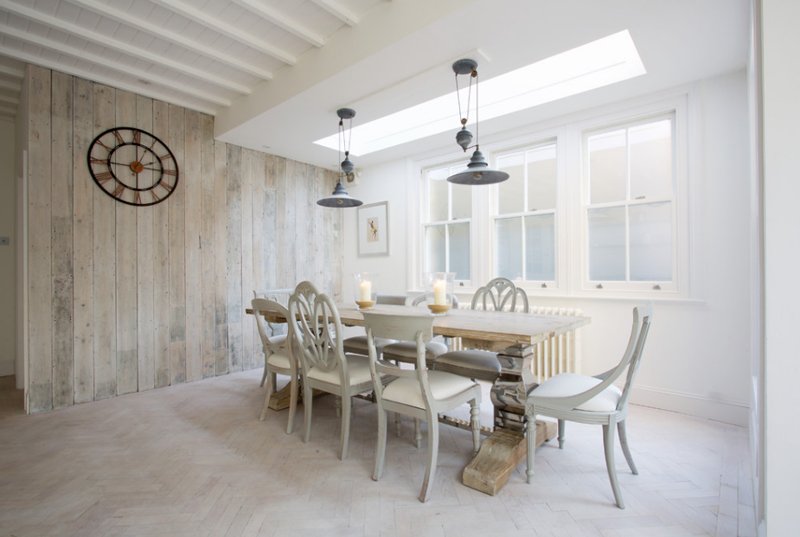 Check out the present textures and lines in this photo – this dining room is not only pretty but really interesting too. I guess it needs a bit of contrast with the colors but the lighting above the table seems to cover it.
7. Country Affair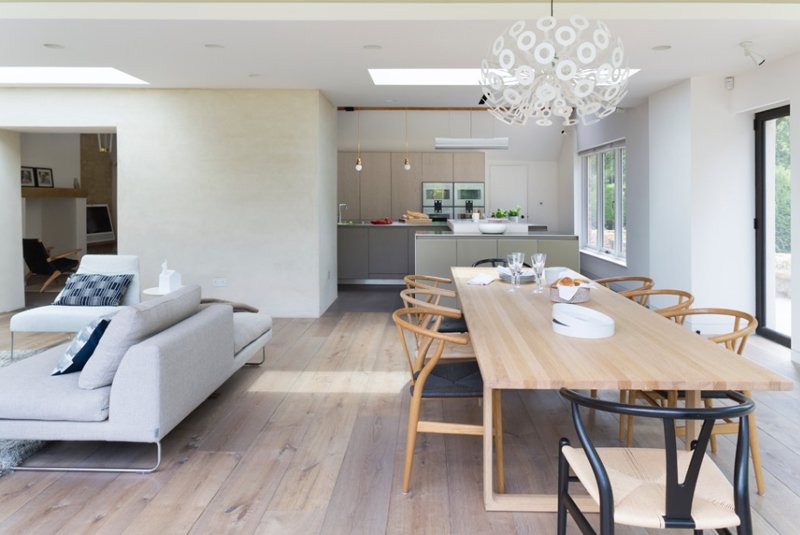 This open plan space is quite amusing for me – it does have enough coverage for foot traffic, lighting – passive and otherwise which makes this house save a couple bucks in terms of electricity; the layout of the space is quite simple and I think that it is enough to make you want to have this house for yourself.
8. Devon Residence
A spectacular view like this one to meet you every day, I think having meals in this dining space is really comforting and calming. Seeing this much beauty early in the morning could really jumpstart your day!
9. Foxbourne Road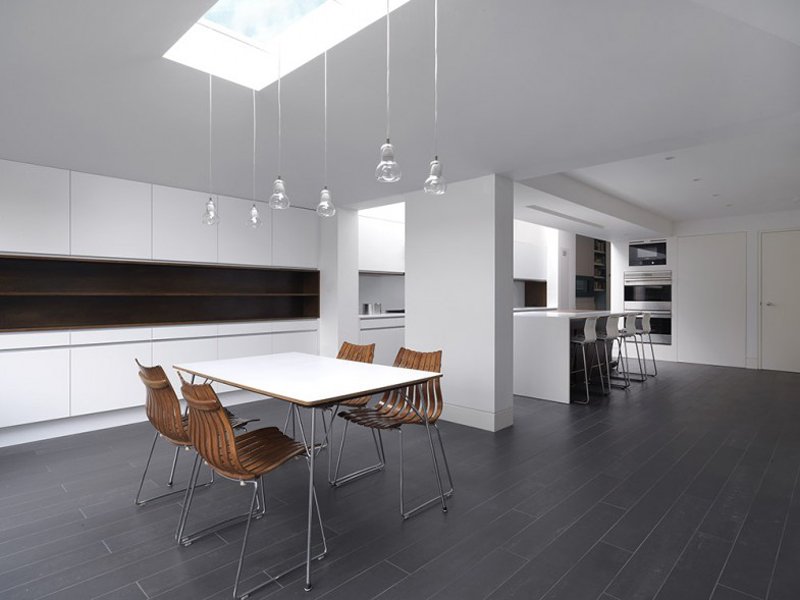 The design of the chairs in this simplistic and minimalist space may be one of the most interesting and most contemporary that list actually has. The design seems simple but really eye-catching!
10. Glen Iris Residence